Jovision, as Intelligent Vision Products & Solutions Provider, attended the CPSE 2021 held from Dec 26-29th, 2021 at Shenzhen Convention & 

Exhibition Center (SZCEC).
During this exhibition, Jovision demonstrated the full series of Cutting-Edge Intelligent Vision Products and Solutions which attract hundreds of 
visitors.
A city is composed of urban public spaces and a series of urban "micro-units" with specific functions. It deeply integrates AI with IoT devices in 
various spaces, and links devices from digital perception to automated execution through the AIoT operating system. , Is an important way to 
advance the process of digital construction of urban space.
JOVISION based on cloud technology, build a video cloud platform featuring "open, shared, intelligent, and operational" features, focus on
social infrastructure video surveillance scenarios, aggregate ecological cooperation application capabilities, carry social information services, 
and empower thousands of industries. The platform can provide three deployment schemes: public cloud, hybrid cloud, and private cloud, with 
flexible choices.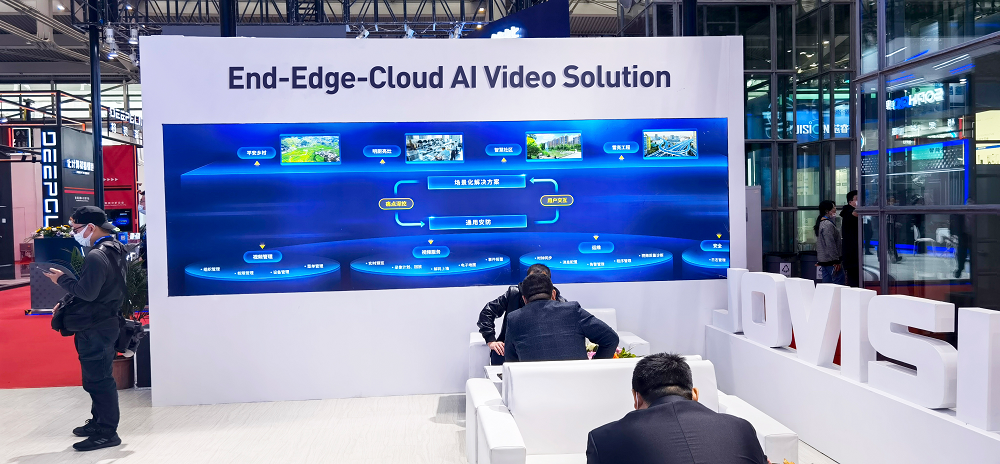 Relying on JOVISION 20 years of accumulation in the field of smart vision, in-depth research in image processing, visual artificial intelligence, 
etc., the core video convergence platform launched, through self-operated methods, provides enterprise cloud video services, open platform 
services, etc., Empower thousands of industries. Cloudsee is a software platform product based on video capabilities and intelligent analysis 
capabilities. It is compatible with IPC, NVR and other equipment from different manufacturers in a privatized deployment mode to achieve
video applications, central storage, alarm linkage, decoding on the wall, map display and other functions Information integration and linkage 
of other security scenarios. Including video gateway, Visionlink gateway, view gateway and integrated security management platform, etc.
Jovision formally debuted our AI Video Cloud Platform during this CPSE to empower enterprises and governments with cloud video ability.
Besides AI Video Cloud Platform, Jovision shows other innovative solutions such as Object-Throwing Detection Solution, Electric Bike Detection 
Solution, Human Temperature Detection Solution, Fire Prevention Thermal Solution, Facial Recognition Solution, etc.
Jovision released End-Edge-Cloud AI Products including AI Box & AI NVR, Full-Color Cameras, Motorized Zoom Cameras, Wi-Fi Cameras were 
eye-catchy in the event.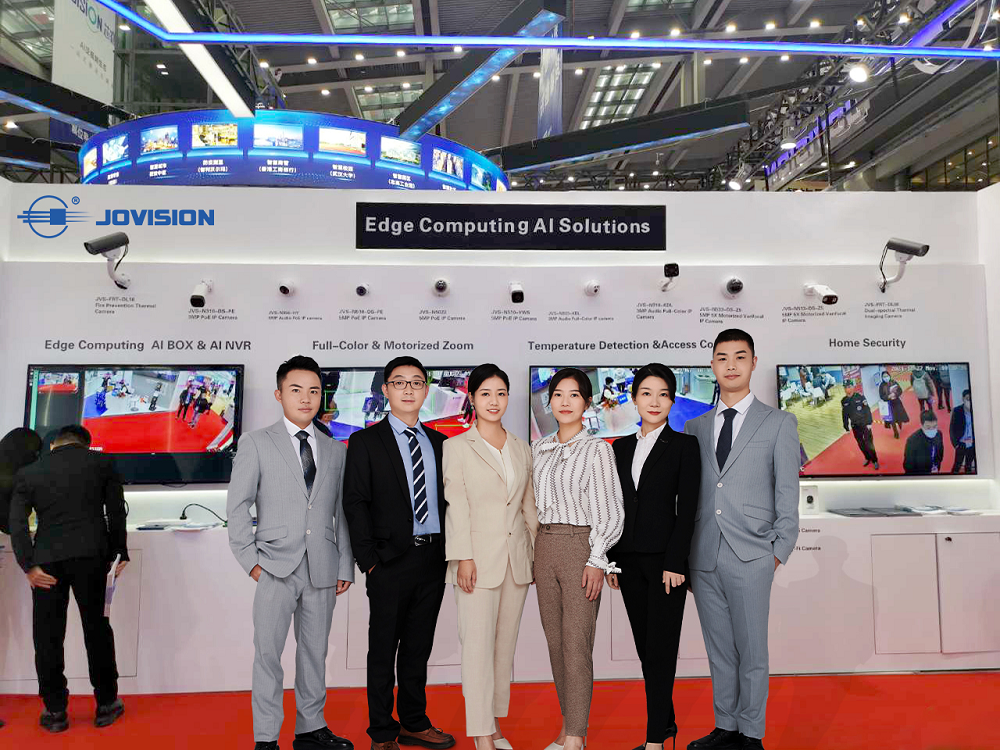 One of the visitors commented that "I am impressed by Jovision Products and solutions which fully proves the strong company ability and 
innovation ability of Jovision Technology"
Jovision Technology Co., Ltd., founded in 2000, is a world's leading supplier of video surveillance products and solutions. As a national key
high-tech enterprise, Jovision is professional in developing and manufacturing the most advanced video surveillance products,our partners
and cooperators cover more than 160 countries and regions. Our company has offices in mainland China, Asia, the Americas, Europe, Africa,etc.
Jovision-Intelligent Vision Products & Solutions Provider
For more information, welcome to visit us at www.jovisionsecurity.com